Discover The splendors of the San Juan Mountains

July 11th - July 18th
8 days of epic scenery and photography lessons in "Colorado's Alps"
$1200.00
The San Juan Mountains are Colorado's largest mountain range by area and one of it's most spectacular.

Part of the Southern Rockies, the San Juan Mountains were created as two enormous continental plates slammed into one another, folding and faulting the earth's crust. Glaciers carved the range's steep mountainsides and U-shaped canyons, such as the iconic box canyon that surrounds Telluride. The San Juans contain some of the highest and most jagged summits in the continental United States, with over 300 peaks above 13,000 feet and 12 ranked Fourteeners (Colorado's affectionate term for mountain peaks over 14,000 feet in elevation) and 2 unranked but still admirable 14,000 foot North Eolus and El Diente making the number at 14 peaks total. Uncompahgre Peak is the highest, measuring 14,309 feet.
The San Juan Mountains are also home to Colorado's largest wilderness, the Weminuche Wilderness. It is a massive and isolated mountain range with no easy or direct routes to the region. Highways are also sparse and are steep, narrow with significant exposure in places (some people may find them too much for their taste). Outside of the few paved highways are a slew of unpaved and 4 wheel drive roads that will take you much further into the mountains, to places very few tourists ever get to see.
The San Juan Mountains are divided into smaller subranges and my San Juan Mountains Summer Photo ADVENTURES will take us through different locations in a couple of them, including the Sneffels (towns of Ridgway and Ouray), Grenadier/Needle (Silverton) and San Miguel (Telluride) subranges.

July is usually peak wildflower season in the mountains, so some of the shooting locations will have an abundance of wildflowers.
Each area we will spend around 2-3 nights giving you plenty of opportunity to experience the best each region offers without running around too extensively. Too much moving around can be stressful and I want these adventures to be as relaxing while being as exciting as possible. With that in mind, each night for each region we will be staying at the same location, only moving when we move to another region of the San Juan's. As an outdoor enthusiast I want you to experience not just the days, but also the nights deep in the mountains, so I will be planning on having us camping during the nights. I can provide one or more tents if needed, also if you are not able to camp at night I will provide information for some lodging in nearby towns, but I highly recommend going the roughing-it route. It's all part of the ADVENTURE. It's not just an adventure in Colorado but a way of life as well.
Our initial meeting and departure location will be in the town of Ridgway at a predetermined spot. Upon signing up I will provide the specific location in the itinerary. Ridgway is 25 miles south of Montrose and 92 miles from Grand Junction airport, it is 340 miles and over 5 hours from Denver via I-70 (the fastest route). There are many direct flights into Grand Junction and many connecting flights as well from many airports including Denver. Montrose airport has several daily flights from Denver. Durango is also an option to fly into with many daily flights from Denver. Grand Junction or Montrose is your best bet to fly into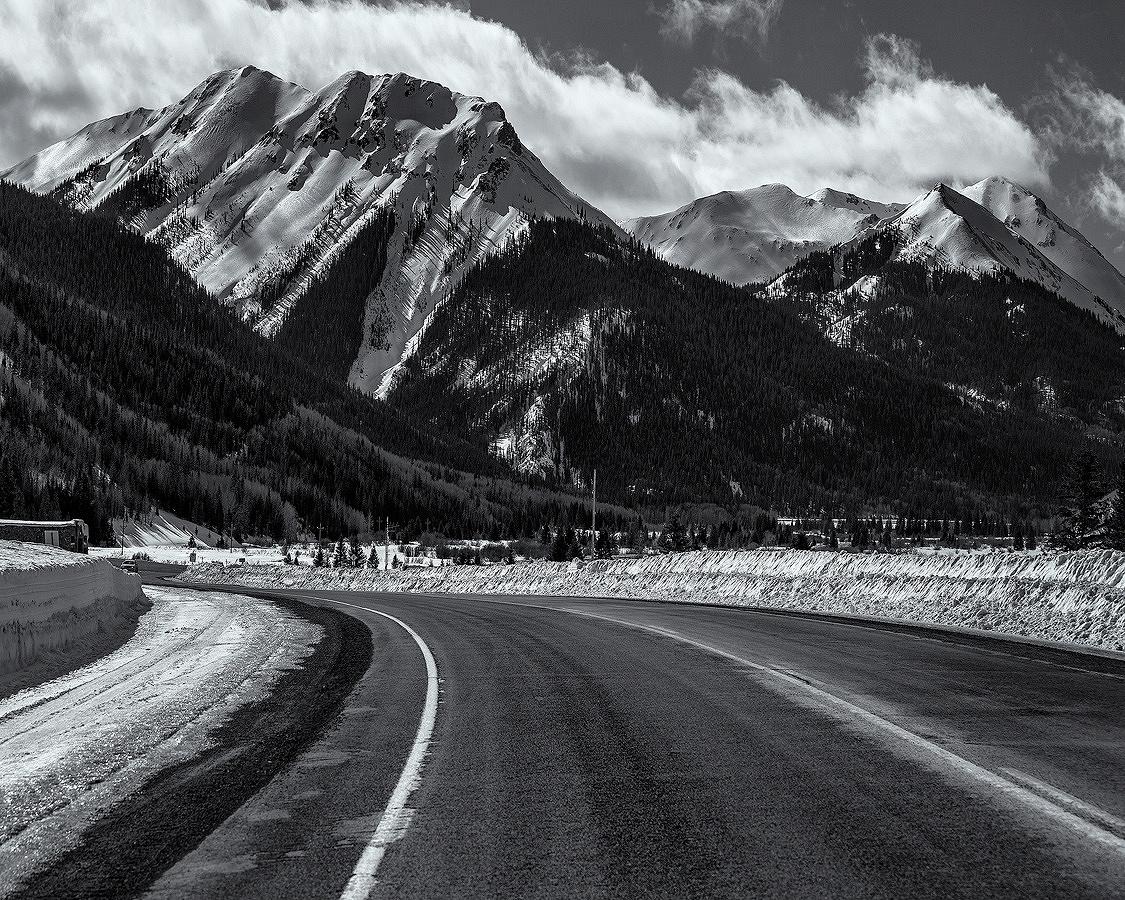 Photography Skills:

Beginner to Advanced

Physical Demands:

Moderate: minimal hiking, high elevation